2018 Show Information Below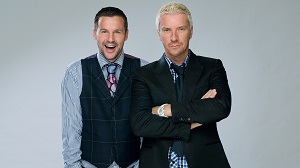 Colin McAllistar and Justin Ryan
Television Stars | Design Duo
As interior designers, style commentators, and all-around lifestyle gurus, Colin and Justin love to share good things with good people. The Scottish stars are hosts of many recognizable television shows, including Colin and Justin's Cabin Pressure, Game of Homes, Colin and Justin's Home Heist, and BBC's The Million Pound Property Experiment.
Colin and Justin also regularly appear on Cityline, and as red carpet hosts for City, interviewing A-List celebs such as Madonna, George Clooney, Ryan Gosling, and Bradley Cooper.
With three bestselling books to their credit and columns in properties across Canada, this dynamic duo is truly unstoppable.
Presentation Topic:
"How Designing Your Life Is Like Designing a Home"
In life, you need a good foundation, a clear plan, a rewarding end product and mechanisms and expertise to make your dreams a reality. Design duo Colin and Justin take audiences through their personal stories of starting out almost penniless in Scotland to "living the good life" today. They explain how design concepts apply to crafting your dreams and seeing them through, from overcoming challenges and disruptions to surrounding yourself with positive people and finding success.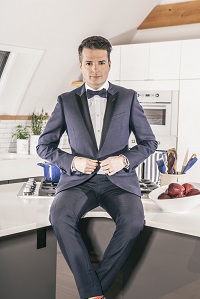 Todd Talbot
TV Personality, actor, and award-winning host on HGTV.
Todd has spent the past five years hosting the international hit show Love It or List It, Vancouver. Through multiple TV, Digital, and media platforms, Todd shares his passion for responsible home ownership to inspire positive changes in people's lives. Todd also travels Canada and the US inspiring smart investment, renovation and design choices, and creating wealth through real estate. Todd lives and promotes 'created life' encouraging himself and others to be conscious of how we design, build and most importantly LIVE, in our homes and communities. Currently living in Vancouver with his wife Rebecca and two kids, Ashlyn and Kesler.
Presentation Topic:
"A new and exciting conversation about real estate…"


People tend to live their lives based on the space they haverather than creating their space to fit their life. Todd and his family asked themselves these same questions and set out to explore the theory of right-sizing.
In an inspirational and passionate talk, Todd Talbot, one of Canada's leading experts in the world of real estate, takes a forward thinking approach to the increasing challenge of space, design and how we live in our homes. How are we, as communities building and designing, and what impact do those elements have on our lives and our families?
In the 1950's the average American house was just 938 sqft with one bathroom. Kids shared rooms as they grew up. Since that time, the appetite for more space has tripled house sizes to over 2,349 sqft, many with multiple bedrooms, bathrooms, and ancillary rooms. We unconsciously adopted the mentality that bigger = better.
There is a new trend emerging in the world of real estate. Specifically Canadian cities who are seeing the highest property values in history.
• 82% of Canada live in the city
• 37% live in 3 cities - Vancouver, Toronto, Montreal
• Young professionals and baby boomers are converging on the city
• 1/3 of Canadians live in the West - Calgary and Edmonton were the fastest growing cities from 2011-2016
These two trends do not go together. House sizes tripling and people converging on the city are diametrically opposed. Something's gotta give. So, how do families, young and old, navigate this challenge and make decisions around buying, selling, and renovating?
This 'right sizing' conversation applies to families, young people, empty nesters, and intergenerational living. Better than having a theoretical chat about what people can do to save money, save space, and increase the function of their home, Todd will share his year long journey to sell their 3000 sq ft 'dream home' and renovate and move into a 1200 sq ft 'cute' home in Vancouver with his wife and 2 kids.
What he found is that this is not a conversation about less, giving things up, and sacrifice. It inspires, challenges, and provokes us to examine our choices and be able to design our homes functionally and financially to be the perfect fit.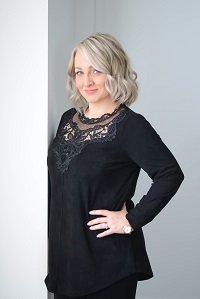 LEIGH-ANN ALLAIRE PERRAULT
DIY & LIFESTYLE EXPERT
As a DIY & design expert, Leigh-Ann Allaire Perrault has spent years crafting a unique philosophy for design that fuses ingenuity, whimsy, and quality workmanship – all on a "frugalista" budget. She believes that achieving great style and design isn't determined by how much money you spend, but rather how creative you can be with your budget. Amongst the many hats she wears, Leigh-Ann is a regular contributor on Cityline and a spokesperson for Rust-Oleum Canada. With a passion to educate and inspire, Leigh-Ann embraces every opportunity she gets to spark creativity and instill confidence in others who strive to "DO IT YOURSELF".

Presented By:




Presentation Topic:
"Designing a FUNctional Home"

Join Cityline's Leigh-Ann Allaire Perrault as she discusses how to create a well-designed and well-balanced home that will positively affect your well-being. From creative DIY storage solutions that strike a balance between fashion and function to simple, budget-friendly upcycling projects that add a splash of humour to everyday items around the house, Leigh-Ann will share tips for updating your space to not only improve the functionality, but also your mood and productivity. Segment 1: Designing a FUNctional Home A well-organized and well-designed home not only looks great, but it feels great, too! And Leigh-Ann Allaire Perrault is on a mission to help homeowners put the FUN in FUNctional with a collection of style-savvy storage solutions and DIY upcycling ideas. From a cluttered playroom turned home gym / meditation room to a child's bedroom makeover full of affordable organizing ideas such as do-it-yourself industrial pipe shelves and a unique dresser turned dual-purpose desk, Leigh-Ann has images and in-studio demos to inspire viewers to not only improve the functionality of their home, but also their mood and productivity.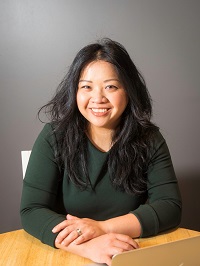 HELEN YOUN
After experiencing the life-changing magic of tidying up firsthand, Helen Youn was inspired to go through extensive training with Marie Kondo and her team of trainers from Japan in 2016 to become the first and only Certified KonMari Consultant in the Prairies and a KonMari Seminar Lecturer. Helen offers a holistic approach to decluttering and organizing using the principles of the KonMari Method™ to guide and support you throughout this transformation process to make your ideal lifestyle a reality and to live joyfully and mindfully.

Presentation Topic:
"KonMari: What is the Life-Changing Magic of Tidying Up?"

Please join Helen Youn, the first and only Certified KonMari Consultant in the Prairies, for an introduction to the KonMari Method™. The KonMari Method™ is a way of life and a state of mind that encourages cherishing the things that spark joy in people's lives. Developed by Marie Kondo, author of international bestsellers: The Life-Changing Magic of Tidying Up and Spark Joy. Learn the principles of this revolutionary home organizing method that is attracting worldwide attention and pick up tips to declutter and transform your home into a joyful space. Life truly begins after you have put your home in order.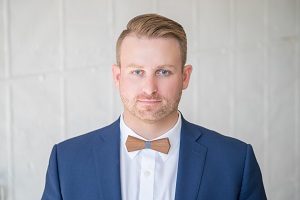 Jamie Banfield
Principal Designer Jamie Banfield Design
Award-winning interior designer, Jamie Banfield has become a creative force in the industry, and recognized for his signature West Coast style. Specializing in design for all spaces, with a focus on kitchen and bath, Jamie has the ability to transform and create well-edited spaces that exude both function and beauty. With a passion for textures and sustainable design, he often uses reclaimed materials, offering a unique perspective to his finished rooms.
Recently recognized by the National Kitchen and Bath Association as one of the industry's top 30 Under 30 in North America, One to Watch by Western Living Magazine, a 2016 Finalist for the Robert Ledingham Memorial - Emerging Designer Of The Year Award and acknowledged with Best of Houzz 2017, 2016 + 2015- Customer Service, Jamie's work can be seen in private residences throughout Western Canada.
Formally trained in interior design, with a complementary background in manufacturing, construction, and custom millwork. The next move was for Jamie to launch THE BANFIELD which is a line of high-end millwork inspired by the natural beauty of the Pacific Northwest. Featuring strong lines and distinctive character, THE BANFIELD strikes a perfect balance between modern style and rustic elements.
Jamie Banfield will not be quitting his day job, as he lends his talent to TV outlets and Lifestyle talk shows such as: Global TV, CTV, Vancouver, That Talk Show and The Marc + Mandy Show. Jamie frequently lends his style advice as an international speaker on stages such as: The International KBIS, BC Home + Garden Show, Vancouver Home + Design Show, and the Edmonton Renovation Show, to name a few. He also regularly contributes to a number of different home and design publications.
Presentation Topic:
"A Kitchen with Innovation"


Award-winning interior designer, Jamie Banfield has become a creative force in the industry, widely recognized for his signature West Coast style. Specializing in design for all spaces with a passion for Kitchen and Bathroom design. He's known for creating
homes not houses by understanding his clients and their lifestyle.
Today's kitchens have evolved from the standard heavy Oak cupboards, laminate
countertop and bulky appliances. On the main stage Jamie will be discussing current
and future kitchen trends from millwork to countertops, innovations are blowing up in
the design industry and how to make those appliances, sinks + faucets pop!
KEY TAKEAWAYS
1. Technology in the design process
2. Timeless renovation with innovation.
3. Trends: Today's client, Shopping hacks, Kompact living.
4. Products with state of the art smart's for any size kitchen.
5. Smarts on a budget.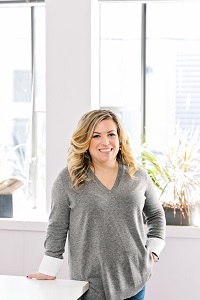 Kendall Ansell
Kendall Ansell Interiors, Principal
Interior designer Kendall Ansell has always believed that happiness starts at home. The principal of Kendall Ansell Interiors in Vancouver, Kendall spent most childhood weekends helping her contractor father, shaping her passion for changing how people live, one nail and paint swatch at a time.
Kendall's hobby soon translated into career ambition, and inspired her to study architectural drafting at Kwantlen Polytechnic University before completing the interior design management program at the British Columbia Institute of Technology. Keen to start her own business, Kendall soon launched Cherry Interior Design,with a focus on helping clients reflect their personal style. In 2012, after stints working in Baltimore and Montreal, Kendall returned home to Vancouver and set up shop in her hometown. Today, at Kendall Ansell Interiors, Kendall and her team are dedicated to design for living, creating beautiful spaces for clients that are as unique as they are.
An award-winning design expert, Kendall and her work has been featured in Western Living, BC Living, Vancouver Sun, Global Morning News, and CTV Morning Live. She released a capsule collection of pillows and fabrics named for her one-year-old son, Fraser, in 2017, and has also collaborated with companies including Marketplace Events, HONOMOBO, and Floform Interiors, among others. Most recently, Kendall was tapped by Urban Barn to serve as their Vancouver Design Network partner for an ongoing partnership with the nationally recognized home furnishings brand.
Presentation Topic:
"Identifying Your Interior Design Style: Defining your Personal Aesthetic"


There's no better feeling than when your home reflects who you are and how you live. Interior Designer Kendall Ansell will share her expert advice and show you how to identify your personal aesthetic. Once you know what your style is, it's easy to create a space that is uniquely your own and makes you feel right at home.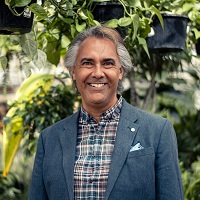 KEVIN NAPORA
SALISBURY LANDSCAPING
With a lifetime of studying, installing landscapes, and designing residential gardens, Kevin creates landscape designs that motivate, relax, and refresh. He is well known in Edmonton's horticulture circles with his wide range of presentations to various Horticulture Societies, courses for Continuing Education and the Botanic Garden, and his book "The Perfect Time to Garden." However, creating designs and guiding their installations is what fuels his passions. Through thoughtful and collaborative design, well chosen plants and stone can convert an unused yard into a cherished garden enjoyed by the whole family.

Presented By:




Presentation Topic:
Plan a Garden, Landscape a Dream
Abstract: Landscaping is more than dirt, rocks, and weeding, but after a week of searching on HOUZZ and collecting thousands of images, many people still can't come up with a plan. Together we will tour three popular garden styles and look at locally available landscape materials to help you realize that dream.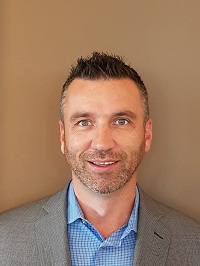 NEIL HARDING
SLEEP COUNTRY
Neil Harding has worked for Sleep Country Canada for the past 18 years. Neil is in charge of home shows, warehouse sales, and product knowledge training nationally. As a highly trained and experienced sleep expert, Neil has helped thousands of Canadians get a better night's sleep!

Presented By :



Presentation Topic:
"Let's Talk About Sleep"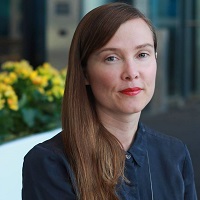 ROBYN WEBB & ROB HARLAN
CITY OF EDMONTON & SOLAR ENERGY
SOCIETY OF ALBERTA
Robyn Webb has a masters degree in urban planning and a background in community development and sustainability. She presently works for the Energy Transition Unit at the City of Edmonton where her portfolio of work focuses on residential energy efficiency/renewable energy and the low carbon economy. She is passionate about creating sustainable cities, the path to a low carbon future and teaching the public about household energy efficiency.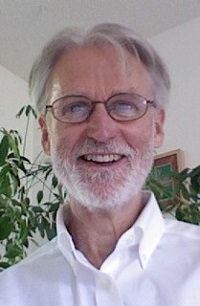 Rob Harlan is the Executive Director of the Solar Energy Society of Alberta. In this capacity he is charged with developing solar education programs for the solar industry and the general public. He has designed and taught courses in renewable energy technologies at the MacEwan Institute of Environmental Studies and the Northern Alberta Institute of Technology in Alberta, as well as two post-secondary institutions in California.

Rob has been a NABCEP-certified Solar PV Installer with eighteen years experience designing and installing solar electric and solar hot water systems in the US and Canada. With an avid interest in energy policy, Rob helped design the Edmonton Solar Electric Pilot Program and served as a member of the Edmonton Renewable Energy Task Force. He also helped design the Alberta Agriculture's Growing Forward Solar PV Equipment Pilot Program and consulted with the Province of Alberta regarding the development of its Renewable and Alternative Energy Framework.

Presented By: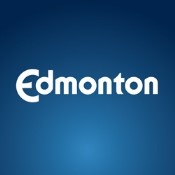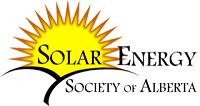 Presentation Topic:
Our homes produce 20% of the greenhouse gas emissions in Edmonton. Rooftop solar and energy efficiency upgrades are some of the best ways to reduce our personal emissions. Please join Robyn Webb, from the City of Edmonton and Rob Harlan from the Solar Energy Society of Alberta to gain an understanding of the basics of household energy efficiency and solar while learning about available rebates/incentives.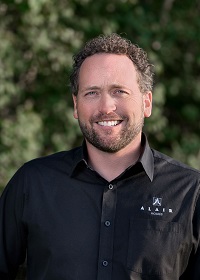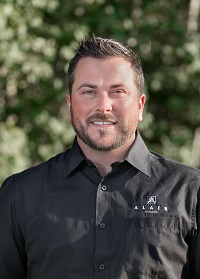 JASON BROWN & DEVIN BUSKAS
ALAIR HOMES
LIVING BETTER STARTS HERE™
Alair Homes serves the great communities in and around Edmonton by providing high-quality custom built homes and appealing, yet modern, renovations. Our team is passionate about helping individuals and families enjoy happier, healthier, more productive and more comfortable lifestyles. Our award-winning company takes pride in the multi-million dollar estates, budget-friendly starter homes, and infill homes we have created for residents in the Capital Region. We put the same level of care, workmanship and top-notch customer service into every home we build.
Presented By: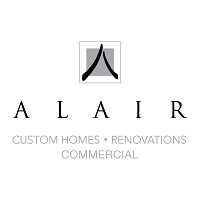 Presentation Topic:
"Why You Should Start with "WHY?" in a Renovation"

Why are you renovating? It seems like a simple question that you can easily answer. However, there are many things most homeowners don't think about before they start a renovation. We will take a walk through time to look at the most common renovations people complete in their homes, the most common product and design trends over the last few decades, as well as take a look at the future forecast for renovation trends to help you understand why it's important to ask "WHY?" before making key decisions in your renovation.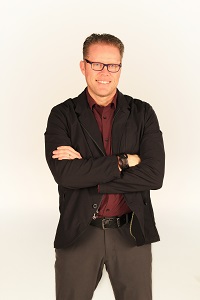 PERRY STOTHART
You may recognize him as the landscaping face on Global Television or tuned in to hear him as Host of the Classic Landscape Show on TSN1260, and expert guest on CBC radio, but those important to him know him as the father of 4 boys and the husband of an awesome wife.

Perry Stothart starting his career with Classic Landscapes, as a University student over 25 years ago, and now serves as Retail/Wholesale Operations Manager. His desire to learn new things and connect with people has led him to become credentialed as an ISA Certified Arborist, Canadian Landscape Retail Horticulturist (CHT), National Construction Safety Officer (NCSO), and a Landscape Awards Judge.
Presentation Topic:
Forever Green: Inside and Out Landscaping for the Seasons
Perry will walk you through the principles of design for various greens arrangements with a focus on changing with the seasons. Colour, texture, and other elements add a real wow factor to our homes from the fall through to spring, and is easier to create than you may imagine!

Presented By: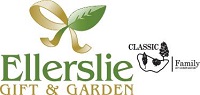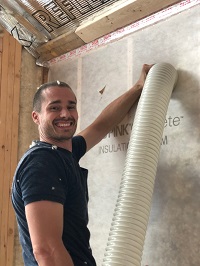 Jamie Van Gelderen
Husband to Andrea. Father to 2 rambunctious boys, Calvin (5) and Hudson (3). Red Seal Carpenter. Building science enthusiast. Recovering from many years of chronic illness (lyme disease, multiple auto-immune diseases). On a mission to educate our local community about how their own houses can be a contributing factor to their declining health. Tiredness, fatigue, allergies, autoimmune, asthma etc.

Presentation Topic:
The Indoor Generation and the Consequence on our Health. What can be done?

Presented By: