2019 Show Information Below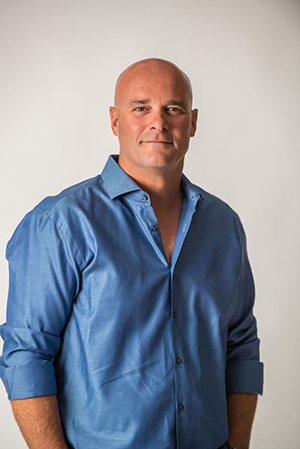 BRYAN BAEUMLER
HGTV's ISLAND OF BRYAN
Bryan doesn't believe he's put in an honest day's work unless he gets his hands dirty. A natural-born teacher, the Gemini-award winning host has been educating and entertaining viewers across Canada and in 23 different Countries Worldwide since 2007 on the hit shows Disaster DIY, Canada's Handyman Challenge, Leave it to Bryan, House of Bryan, Bryan Inc. and Island of Bryan. Bryan's quick wit and easy-going personality have made him a huge hit with viewers on all of his home renovation shows.
Learning valuable tricks of the trade from his father, a meticulous aircraft engineer, Bryan spent his childhood summers building his family's cottage from the ground up. After earning a degree in Political Science and studying Business, Bryan was headed towards a career of practicing law. Realizing he'd rather be renovating than being chained to a desk, his innate passion for building took over and he attended construction courses at George Brown College, officially traded in his tie for a tool belt and founded Baeumler Quality Construction.
A few kids and number of hit TV shows later, Bryan continues to tackle home renovation projects, be the spokesperson for numerous products and expand his growing businesses to include Baeumler Productions, Baeumler Approved and Baeumler Custom Cabinetry among others. Currently filming season 2 of Island of Bryan with wife Sarah, viewers watched season 1 in record numbers, while they restored a small abandoned resort on South Andros Island in the Bahamas! In Island of Bryan, we follow the story of this radical life event for the Baeumlers, from a dream of creating and running a luxury boutique resort in paradise, to the reality of leaving their friends, family and life behind to take on their most challenging build yet. For more information about Bryan, visit bryanbaeumler.com.
Presentation Topic: Tales from the Island, lessons learned, and the REAL value hiding inside your home
Bryan will be appearing live on stage Friday, October 18, 2019 at 6PM and Saturday, October 19, 2019 at 1PM!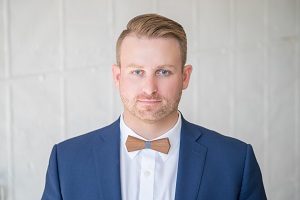 JAMIE BANFIELD
Principal Designer Jamie Banfield Design
Award-winning interior designer, Jamie Banfield has become a creative force in the industry, and recognized for his signature West Coast style. Specializing in design for all spaces, with a focus on kitchen and bath, Jamie has the ability to transform and create well-edited spaces that exude both function and beauty. With a passion for textures and sustainable design, he often uses reclaimed materials, offering a unique perspective to his finished rooms. Recently recognized by the National Kitchen and Bath Association as one of the industry's top 30 Under 30 in North America, One to Watch by Western Living Magazine, a 2016 Finalist for the Robert Ledingham Memorial - Emerging Designer Of The Year Award. Jamie's work can be seen in private residences throughout Western Canada.

Formally trained in interior design, with a complementary background in manufacturing, construction, and custom millwork. The next move was for Jamie to launch THE BANFIELD which is a line of high-end millwork inspired by the natural beauty of the Pacific Northwest. Featuring strong lines and distinctive character, THE BANFIELD strikes a perfect balance between modern style and rustic elements.
Jamie Banfield will not be quitting his day job, as he lends his talent to TV outlets and Lifestyle talk shows such as: Global TV, CTV, Vancouver, That Talk Show and The Marc + Mandy Show. Jamie frequently lends his style advice as an international speaker on stages such as: The International KBIS, BC Home + Garden Show, Vancouver Home + Design Show, and the Edmonton Renovation Show, to name a few. He also regularly contributes to a number of different home and design publications.

Presented by: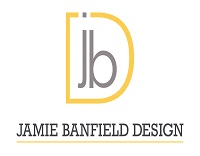 Presentation Topic: The Designer Kitchen - Ten designer hacks to renovating a kitchen like a pro
Award-winning interior designer, Jamie Banfield has become a creative force in the industry, widely recognized for his signature West Coast style. Specializing in design for all spaces with a passion for Kitchen and Bathroom design. He's known for creating homes not houses by understanding his clients and their lifestyle. Today's kitchens have evolved from the standard heavy Oak cupboards, laminate counter top and bulky appliances. On the main stage Jamie will be discussing current and future kitchen trends from mill-work to counter tops, innovations are blowing up in the design industry and how to make those appliances, sinks + faucets pop!
KEY TAKEAWAYS
1. Technology in the design process.
2. Timeless renovation with innovation.
3. Trends: Today's client, Shopping hacks, Kompact living.
4. Products with state of the art smart's for any size kitchen.
5. Smarts on a budget. DIY's.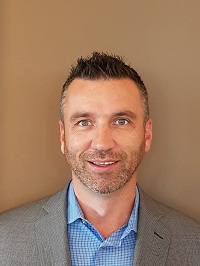 NEIL HARDING
SLEEP COUNTRY
Neil Harding has worked for Sleep Country Canada for the past 18 years. Neil is in charge of home shows, warehouse sales, and product knowledge training nationally. As a highly trained and experienced sleep expert, Neil has helped thousands of Canadians get a better night's sleep!

Presented by:


Presentation Topic:
"Let's Talk About Sleep"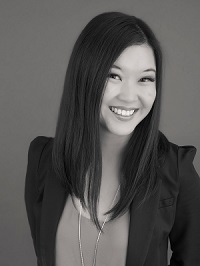 KATHY YUEN
PHASE ONE DESIGN GROUP
Kathy is an Architectural Technologist, and founder of Phase One Design, a luxury residential design firm specializing in new custom homes across Canada. Her award-winning firm has helped over 562 homeowners design their dream homes. Their work can be seen from Victoria to Nova Scotia and has been featured in numerous publications including House and Home Magazine, Best Home Magazine, the Globe and Mail, and more. Kathy hosts the YouTube Channel, Custom Homes with Kathy, and regularly appears on the main stage at the Home + Garden Shows in Calgary and Vancouver. She is a well recognized business leader, advocate, and educator in the custom home community, and has been nominated twice for RBC's Women Entrepreneur of the Year. Kathy's vision is to leave a legacy in the world, one custom home at a time. In her limited free time, she loves hanging out with her family, friends, and is a Fur-Baby-Mum to her beloved French Bulldog Brutus.
Presentation Topic: How to Design + Build Your Dream Home 101
You've spent a lot of time dreaming about what you want your house to be. You have all these ideas.....all these photo's saved... Now what? Come find out what it takes to design and build your dream home. Kathy will be sharing a fun dynamic talk about the steps involved, costs, who you need to talk to, and much more.
Presented by: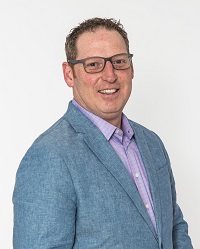 STEVE SALSMAN
ENERGY SAVERS INSULATION
Steve Salsman has over 20 years experience in sales and marketing in the construction industry. Since 2016, he has co-owned Energy Savers Insulation and is passionate about educating homeowners on how to effectively insulate their homes and save money on their heating and cooling bills. Energy Savers Insulation is a family owned business from Sherwood Park that focuses on using chemical free, eco-friendly insulation products.
Presentation topic: Attic Moisture and cold rooms above garages
Presented by:

JENNIFER NEILSON
IRON HIDE WOODWORKS
A promise of durability and quality. Creating quality and long-lasting furniture. We specialize in work with wood and metal. We believe that your home shouldn't have to fit around box store furniture, leaving spaces under-utilized and disorganized. We match function and design used to meet your home's needs.
Presentation topic: How to pick and design furniture for your space
Presented by: