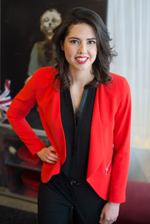 Michelle Hebenton
Exhibit Sales Consultant
Companies A-E
Phone: 403.253.1177, ext.202 | Toll Free: 866.941.0673
Email: MichelleH@mpeshows.com
In the Biz: 5 years

Bio: Michelle Hebenton sells booth space for the Edmonton Home + Garden Show, Edmonton Renovation Show, and Edmonton Fall Home Show. Prior to joining the Marketplace Events team, Michelle spent 3 years working in marketing and education coordination. Originally from Lethbridge, Michelle earned her Bachelor Degree in Management with a minor in Social Responsibility from the University of Lethbridge.

Exhibitor Tip: Design a booth with your target audience in mind- you want to attract the right kind of attention. Knowing your audience and greeting them with a positive and welcoming attitude will go a long way when trying to establish a memorable first impression.

Get A Booth Quote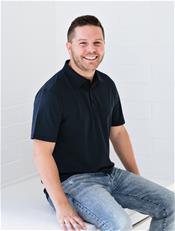 Bryan Andrews
Exhibit Sales Consultant
Companies F-P, #'S
Phone: 604.639.2288 ext 229 | Toll Free: 800.633.8332 ext 229
Email: BryanA@mpeshows.com
In the Biz: 2 years

Bio: Bryan Andrews is our newest member of the Edmonton team. Prior to joining Marketplace Events, Bryan spent three years promoting and selling for events in the Victoria music scene and the Victoria Wine Festival. Bryan was born and raised in Vancouver and lived in Victoria for seven and a half years. Bryan received his degree in Economics from the University of Victoria in 2015. Bryan is also an avid soccer fan and loves to travel.

Exhibitor Tip: Be clear on your objectives, goals, and plan your show. With hundreds of exhibitors, thousands of buyers and only three days - maximizing your use of show time is the key to successful return on investment. If our exhibitors are successful, we're successful and our attendees are satisfied. This is our focus and commitment, and we're here to facilitate and help with anything you need.
Get A Booth Quote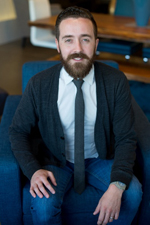 Alex Black
Exhibit Sales Consultant
Companies Q-Z
Phone: 403.253.1177, ext. 213 | Toll Free: 866.941.0673
Email: AlexB@mpeshows.com
In the Biz: 4 Years

Bio: Prior to joining the Marketplace Events Team, Alex spent 15 years in the Service industry, running busy restaurants and bars in Calgary and Vancouver. Born in Ontario but raised in Calgary and Vancouver, Alex earned his diploma at the Pacific Institute of Culinary Arts in Vancouver and is an avid musician and a strong member for the MPE Alberta team.

Exhibitor Tip: Take a deep breath. Thousands of people coming to see you can be overwhelming.There are a few better ways to engage your target audience and make a face to face connection with your customers. And don't forget, we will be here to support you every step of the way.
Get A Booth Quote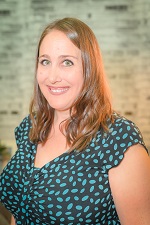 Sarah Carr
Operations | Show Administrator
Phone: 403.253.1177, ext. 212 | Toll Free: 866.941.0673
Email: SarahC@mpeshows.com
In the Biz: 5 Years
Bio: Sarah Carr assists with the extensive financial, administrative & operational duties for the Edmonton Home Shows. She is responsible for recruiting and training all of our volunteers and part-time/temporary administrative staff. Sarah has an extensive back ground in the administrative field and has been a great addition to our growing Marketplace Events Family!
Design Tip: Have an idea of what you want before you hire a designer. Create a book with your color preferences, fabric swatches and your ideas for design along with your budget. This will help you to have a more focused appointment when you choose your designer.
Get A Booth Quote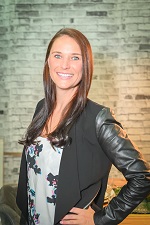 Kristy Cairns
Show Manager

Phone: 604.639.2288 ext 231 | Toll Free: 800.633.8332 ext 231
Email: KristyC@mpeshows.com
In the Biz: 6 Years

Bio: Kristy Cairns is the Show Manager for the Edmonton Home + Garden Show, Edmonton Renovation Show and the Edmonton Fall Home Show. Prior to becoming a Show Manager, Kristy was the Sales Manager for the six Alberta home shows. Prior to joining Marketplace Events, Kristy had spent over five years working in experiential-marketing as well as an Assistant Sales Manager in the sports management industry.

Exhibitor Tip: The visual impact of your booth and signage are possibly the most important aspects of any trade show display. A general rule of thumb for signage? When someone looks at your display, they should be able to tell within four seconds who you are, what you do, and what problem you are solving.

Get A Booth Quote
Marketplace Events, LLC
Macleod Place II
306 - 5940 Macleod Trail SW
Calgary, AB T2H 2G4
Phone: 403.253-1177
Toll Free: 866.941.0673
Fax: 403.253.7878