The Edmonton Fall Home Show comes at a time when the leaves are turning and we're warming ourselves in front of a cozy fire with loved ones. It's 'that' time, when we want to refresh and renew our living space. There's so much to enjoy at this year's show! The Urban Barn Main Stage will be a riot, with television stars Colin & Justin and their witty home-style commentary; host of the international hit show 'Love It or List It' Todd Talbot and his ideas on smart investments in real estate, and DIY and Lifestyle Expert Leigh-Ann Allaire Perrault and the 'frugalista' budget.

Helen Youn, the first and only Certified KonMari Consultant in the Prairies, will be decluttering our homes and minds. And when it's all over, if we've witnessed the talk by Neil Harding from Sleep Country, we'll all get a good night's sleep! From celebrating the best of local culinary talent and the art of food at our Cooking Stage, talking to top designers about your style and design inspirations and how to have it all, to enjoying a break in the Fall Fest Food Truck Alley - it's the place to be this Fall if you're looking to fall back in love with your home. We can't wait to see you there!

Kristy Cairns
Show Manager
Meet the Experts
Colin McAllistar and Justin Ryan
Television stars and design duo Colin and Justin love to share good things with good people. As interior designers, style commentators, and all-around lifestyle gurus, they have hosted many recognizable television shows, including Colin and Justin's Cabin Pressure, Game of Homes, Colin and Justin's Home Heist, and BBC's The Million Pound Property Experiment

Show Topic:
"How Designing Your Life is Like Designing a Home" Design Duo Colin and Justin take audiences through their personal stories of starting out almost penniless in Scotland to "living the good life" today. They explain how design concepts apply to crafting your dreams and seeing them through; from overcoming challenges to surrounding yourself with positive people and finding success.

See Colin and Justin on the Urban Barn Main Stage presented by the Edmonton Journal
Todd Talbot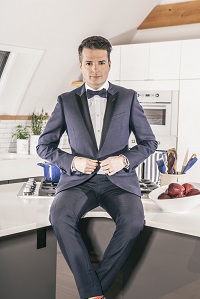 Todd Talbot has been the host of international hit show Love It or List It, Vancouver for the past five years. As a TV personality, actor, and award-winning host, Todd shares his passion for responsible home ownership to inspire positive changes in people's lives. Traveling Canada and US, Todd inspires smart investment, renovation and design choices, and creating wealth through real estate.
See Todd on the Urban Barn Main Stage
Helen Youn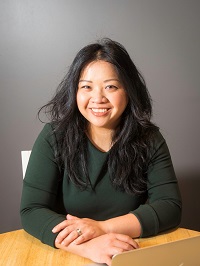 Helen Youn experienced the life-changing magic of tidying up firsthand and was inspired to go through extensive training with Marie Kondo from Japan to become the first and only Certified KonMari Consultant in the Prairies and a KonMari Seminar Lecturer. Using a holistic approach to decluttering and organizing by using the principles of the KonMari Method™, Helen supports you throughout this transformation process to make your ideal lifestyle a reality and to live joyfully and mindfully.
Catch Helen on the Urban Barn Main Stage:
"KonMari: What is the Life-Changing Magic of Tidying Up?"
Helen introduces the life-changing magic of tidying up using the prestigious KonMari Method™: a way of life and a state of mind that encourages cherishing the things that spark joy in people's lives. Learn the principles of this revolutionary home organizing method and pick up tips to declutter and transform your home.
Top Features
The Urban Barn Main Stage
The Urban Barn Main Stage features our key presenters, offering an inspiring set of practical and creative ideas, innovations, and advice. Get motivated by experts such as Todd Talbot host of Love It or List It, Vancouver and television stars and design duo Colin McAllister & Justin Ryan from Colin and Justin's Cabin Pressure, Game of Homes, Colin and Justin's Home Heist, and BBC's The Million Pound Property Experiment. Don't miss Leigh Ann Allaire Perrault, a DIY & Design Expert and regular Cityline contributor. You'll come away with some exceptional tried-and-true pieces of advice for home improvement and design projects. Now go try them out!

The Cooking Stage
It's more a setting than a stage. Celebrate the art of making food at our intimate restaurant-style Food Stage. Bring your recipe cards and settle into the eclectic dining room, for all things culinary. Enjoy a selection of appetizing presentations from Alberta's leading culinary experts and sample some tasty treats. You'll learn to prepare mouth-watering recipes using local produce, and come away more chef than ever before.
Maximalism Designed by Wicket Blue Interiors
Who said you can't have it all? Create your personal design haven by mixing and matching all your favourite pieces! It's time to move away from minimalist Scandi and head back to bohemian comfort and warmth, which is perfect for the Fall season. Get inspired and learn how to display busy patterns in an artful way, on loud rugs, with colourful accessories, all with style and verve. Think more is more is more.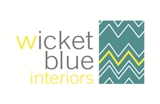 DIY - A Room Reloved – Presented by Rust-Oleum In support of Habitat for Humanity|Restore Edmonton
A workshop full of spray paint, 10 of your favourite local media personalities, an eclectic variety of design tastes and one DIY expert - What could go wrong? Stop by A Room Reloved and see how our very talented (and some not quite as talented) design mavens managed to work together to create a stunning room worthy of anyone's Instagram feed! Each piece was created with love, personality and a little bit of teamwork - and they could be yours! Take home your favourite item with all proceeds benefiting Habitat for Humanity and Restore Edmonton. A special thanks to Leigh-Ann Allaire Perrault for guiding this masterpiece to Reloved completion!
Presented by:

In support of: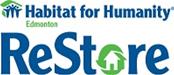 HE SHED | SHE SHED Presented by Instadock and EZ Log Structures
"He Shed" it needs to be bigger! "She Shed" it needs to be neater. Why can't you have it both ways? The ultimate Male vs Female shed showdown: a new way to get away from it all, right in your very own backyard! What used to be just a boring garden shed has now become a fun way for homeowners to express creativity and have that extra space that's missing from their home. (Yes, your home can have it all.) Move over Mancave! The backyard oasis is the next IT thing! Located in Hall C
Presented by: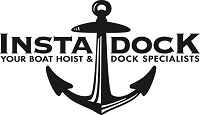 For media inquiries, please contact:
Erica Huculak, Marketing Manager, EricaH@mpeshows.com

For social media inquiries, please contact:
Hailey Mallow, Social Media + Email Coordinator, HaileyM@mpeshows.com