Designing Your Home...And Your Life
Oct 25, 2018, 13:22 PM
Interior design duo Colin and Justin are design mavens and reno superstars. From growing up in Scotland to now, their experiences as designers and the lessons they have learned have shaped them to who they are today. They'll be on the mainstage this year at the Edmonton Fall Home Show to talk about the similarities between designing your home and your life. Catch them at the Expo Centre October 26-28th. For now, here's a quick little sneak peek!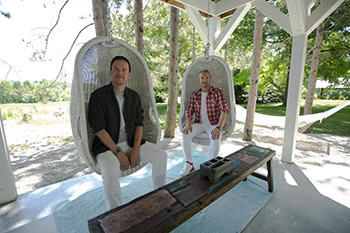 Colin and Justin have been working alongside each other for years. As partners in crime, they have hosted numerous TV shows like the BBC Million Pound Property Experiment and Colin and Justin's Cabin Pressure. Their unique experiences together have shaped their partnership today: "The best part is that we get to share our life journey with each other," they continue, "we can look back, joyously, at the times during which we grew up together-- thanks to the good and bad times that life can bring. "
Their designs have also grown with them over the years and are a testament to all they have gone through in their careers and lives. "Our design ethos combines all of our travels and all of the experiences we enjoy, whilst seeing different people creating their own homes." It wasn't all daisies and butterflies with Colin and Justin, since growing up almost penniless to now, there are some aspects of design that will always stick with them: "We never let budget (or lack of, therein) get in the way of creating a good home. Money might have been limited, but there was no limit on our imagination," they continue, "Today, we still like to upcycle cast off items to include in our renos, and we still shop on Kijiji, Craigslist and Ebay for bargains!"
In regards to designing homes, Colin and Justin advise people to go even further than just being trendy. "We believe the home should be the place where you can be your truest self, your happiest self and the best possible you!" To them, it's not about being fashionable or having an abundance of things-- "it's about creating a space that is beautiful, practical and personal." To them, it's important to fill your home with things that are fulfilling and bring you joy. This also translates to your life: "creating a space that is right for you, helps create the life that you want," say the dynamic duo, "we love the fact that we can be invited into someone's home to help them shape a place to be what's right for them." When it comes to tips designing a home? The link is simple: "Always listen to your heart! Then set about building that perfect world." That advice doesn't just go for home decor either!
Colin and Justin are excited to be in Edmonton at the end of the month, "live shows are like gold to us! It's always a two way conversation, and we love it." Catch Colin and Justin along other industry experts at the Edmonton Fall Home Show October 26-28th. Get your tickets online and SAVE $3!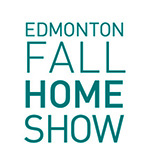 OCTOBER 26-28, 2018
EDMONTON EXPO CENTRE