OFFICIAL MATTRESS SPONSOR


Sleep Country is Canada's #1 mattress retailer with 189 locations in Canada and growing. Our Sleep Experts will help match you with the perfect mattress and pillow for the way you sleep. Plus, we have everything you need for your bedroom including adjustable lifestyle beds, designer headboards, sheets, duvets, mattress protectors and more. Why buy a mattress anywhere else?
OFFICIAL HARD COPY TICKET SPONSOR


RenovationFind.com protects homeowners from "bad contractors". RenovationFind.com is a free online directory of contractors, renovation companies and suppliers that have been rigorously vetted and are continually monitored for financial and legal clearance. RenovationFind Certified companies share in our vision to change the industry and restore consumers trust. RenovationFind.com eliminates the stress of renovating by providing consumers with listings of home renovation companies they can trust. Learn more at www.renovationfind.com.

Want to save money and get GREAT deals with GREAT companies on your next renovation? Visit us at booth #235 and get 50% off a RenovationFind Membership valued at $149.00. RenovationFind members can save up to 35% on their renovation projects! See all the companies you can save money with at www.renovationfind.com/deals.
OFFICIAL PAINT SPONSOR

Cloverdale Paint has had a special relationship with its customers ever since the company was founded in 1933. That relationship was built on a commitment to exceptional quality and superior customer service. From humble beginnings on a farm near Cloverdale, BC, we've grown into one of North America's largest regional paint and coatings manufacturers. With over 150 corporate stores and independent authorized dealers across western Canada, Cloverdale Paint serves the needs of all customers looking for exceptional quality and service. From Home Owners through Professional Painting Contractors and Industrial Applicators, Cloverdale Paint has all the paints, stains and coatings – along with friendly and professional advice – to satisfy the most challenging painting projects. www.cloverdalepaint.com
BATH FITTER

Give us a day and we'll give you a tub you love!
Bath Fitter makes renovations easy. Celebrating 35 years, we're pioneers and industry leaders since 1984 and experts in bath remodeling. We Measure, Manufacture, and Install custom fit acrylic solutions combined with World Class service! Our factory trained, certified and insured technicians will complete your Installation in Just One Day, with no demolition and no mess! Bath Fitter is less expensive than a conventional bathroom remodel and backed by our lifetime Warranty.
Isn't time you had the beautiful bathroom you deserve?
Contact us for a free in-home estimate today:

Southern Alberta 403 879 1902
https://www.facebook.com/BathFitterCalgary/

Northern Alberta 587 404 0907
https://www.facebook.com/bathfitteredmonton/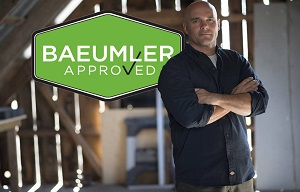 Owned by HGTV's Bryan Baeumler, Baeumler Approved is a free resource that helps homeowner connect with quality contractors, trades and home service providers from all across Canada. We believe that an educated homeowner is more likely to know what to look for, what to ask for, and ultimately, be more likely to hire a reputable company. This benefits the homeowner and also helps the great companies out there get more business. Baeumler Approved companies have an established history of quality work, vouched for by their previous clients and other companies in the industry. They must also provide Liability Insurance and Worker's Compensation information where required. Members agree to adhere to a strict code of conduct in order to maintain their status. Baeumler Approved members can win more trust, take advantage of huge exposure, network with other quality companies and save money with Baeumler Approved Partners. To learn more visit bapproved.ca or email approved@baeumler.ca

Re/max
Buying or selling a home is likely the largest and most important transaction you'll ever make. That's why so many trust RE/MAX: the most widely recognized real estate brand in the world. For more than 20 years, RE/MAX has been the leading real estate organization in Canada.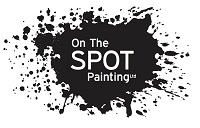 ON THE SPOT PAINTING
On The Spot Painting was designed was designed to make hiring a painter as easy as possible. We offer experienced and quality painters that show up professionally dressed and with the proper tools needed to complete your job. We save you, time, effort and most importantly money! No job is to big or to small!
www.onthespotpainting.ca/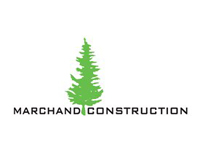 OFFICIAL CONTRACTOR OF THE EDMONTON HOME SHOWS
Marchard Construction is a Boutique remodeling firm dedicated to sustainable construction practices.Starting with Design meant to stand the test of time and using advance building products and techniques, we hope to create the perfect home for each client that will last generations. marchand.construction

CORPORATE TICKET PARTNER
The REALTORS® Association of Edmonton (RAE) represents more than 3,500 real estate professionals serving the Greater Edmonton area. The Association takes prides in the role it plays in making a difference in the communities RAE members live and work within. Whether you're buying or selling, REALTORS® are here to help you navigate every step of the process with confidence and peace of mind.
https://realtorsofedmonton.com

performancehaus
We are passionate about building science! We strive to excel well beyond building code standards, bringing builders and contractors access to the most current high performance products for the building envelope.

Alberta born and raised, we are 'boots on the ground' entrepreneurs with 30 years experience in renovations, home builds, timber frame, and steel construction. We not only want to see, but be a part of the change to better energy efficiency standards in home building.

We are proud to carry only the best products for high performance, passive, and net zero homes, as well as on site training and in house workshops and events. www.performancehaus.ca
TELUS FUTURE HOME
The future is here now with the TELUS Future Home, powered by the TELUS PureFibre™ network. In partnership with communities throughout Western Canada, TELUS is building a fibre optic network that will revolutionize the way we live our lives. With blazing fast speeds of up to 750 Mbps uploads and downloads, you'll enjoy the most consistent and reliable connection, the ability to watch streaming video in ultra-HD quality, and more.

The 560-square-foot Future Home is designed to showcase the power of PureFibre through interactive Entertainment, Health, and SmartHome Security experiences—some of which are available today, with others offering a glimpse of tomorrow's thrilling possibilities. TELUS PureFibre. The fastest internet technology.
See what the future holds and visit us at the Edmonton Fall Home Show.

Thank you to our sponsors & partners