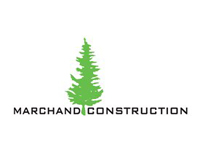 OFFICIAL CONTRACTOR OF THE EDMONTON HOME SHOWS
Marchard Construction is a Boutique remodeling firm dedicated to sustainable construction practices.Starting with Design meant to stand the test of time and using advance building products and techniques, we hope to create the perfect home for each client that will last generations. marchand.construction


performancehaus
We are passionate about building science! We strive to excel well beyond building code standards, bringing builders and contractors access to the most current high performance products for the building envelope.

Alberta born and raised, we are 'boots on the ground' entrepreneurs with 30 years experience in renovations, home builds, timber frame, and steel construction. We not only want to see, but be a part of the change to better energy efficiency standards in home building.

We are proud to carry only the best products for high performance, passive, and net zero homes, as well as on site training and in house workshops and events. www.performancehaus.ca

CORPORATE TICKET PARTNER
The REALTORS® Association of Edmonton (RAE) represents more than 3,500 real estate professionals serving the Greater Edmonton area. The Association takes prides in the role it plays in making a difference in the communities RAE members live and work within. Whether you're buying or selling, REALTORS® are here to help you navigate every step of the process with confidence and peace of mind.
https://realtorsofedmonton.com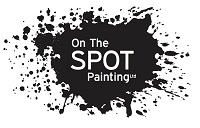 ON THE SPOT PAINTING
On The Spot Painting was designed was designed to make hiring a painter as easy as possible. We offer experienced and quality painters that show up professionally dressed and with the proper tools needed to complete your job. We save you, time, effort and most importantly money! No job is to big or to small!
www.onthespotpainting.ca/
JENNIFER HUGHES Turquoise Chair
Turquoise Chair is an Edmonton based Interior Design & Decorating business providing professional design services to enhance the beauty and quality of residential and commercial spaces.
Jennifer Hughes of Turquoise Chair is passionate about creating beautiful and functional spaces for her clients that reflect their personal style and transform their design dreams into reality. Jennifer's style is a unique mix of modern clean lines and contemporary curves with added rustic and vintage elements.
Turquoise Chair work can be found in show homes of Edmonton's Master Builder, Cameron Homes and in the homes of various clients across the city. During the past 3 years Jennifer has been an integral part of the Edmonton Vignettes Design Showcase, a successful local pop-up design event where she was the team lead designer, and her vignette took home the "People's Choice Award" in 2016.
Turquoise Chairs recent work has been showcased at the Edmonton Home Shows, from the Main stage and Lounge design to "Small Space Living" and other pop-up design features from 2017 to current. You can also catch some of her work featured in an article on "How To Create A Show-Stopping Entry Way" published March 18, 2019 in the online Western Living Magazine.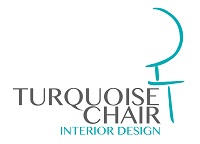 JAMIE BANFIELD DESIGN
We are an experienced full service, award-winning design team located in Port Moody, British Columbia just outside of the hustle and bustle of Vancouver. At Jamie Banfield Design we specialize in creating stylish, well-edited spaces for residential renovation projects and custom homes across Canada. Our design team offers a diverse skill sets that transform spaces into beautiful, sustainable, and strategically engineered homes. We have been recognized for our signature West Coast style, with a focus on design for all spaces of the home, and a speciality in kitchen and bathroom spaces. Our team is made up of innovative, passionate, and forward thinking designers that have become a creative force in the industry lead by principal designer Jamie Banfield. With our collaborative mindset we have the ability to transform and create spaces that exude both function and beauty by following the award winning JBD process, and paired with a belief in providing a positive client experience from beginning to end.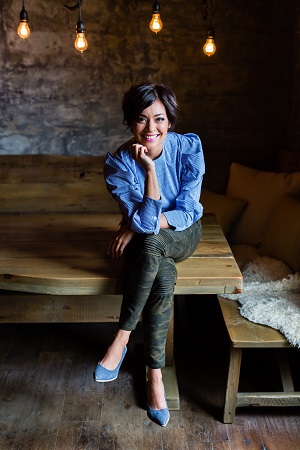 JENNIFER WOCH HOUSE OF j Interior Design
Jennifer Woch proudly launched House of j Interior Design in 2013. Jennifer has been an interior design consultant in her hometown of Edmonton since 2002. House of j offers complete professional interior design services for both residential and commercial realms. Gathering her inspiration from her clients, Jennifer loves helping them articulate their dreams for their space!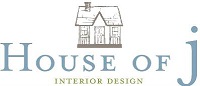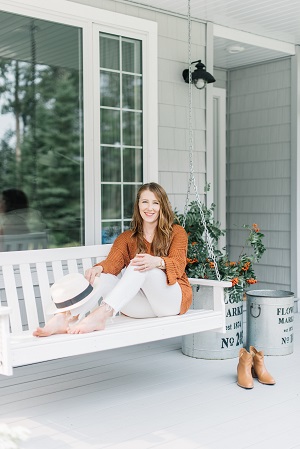 AMANDA CAMPBELL THE GINGER HOUSE
The Ginger Home is a design and lifestyle blog showcasing DIY, decor, & family life.
Amanda started The Ginger Home in 2018 as a way to share the modern farmhouse makeover of the 90's bungalow that she shares with her husband Mark, her two daughters, and her beagle Ollie. Although Amanda has a BSc. in Molecular Genetics and is currently working as an Air Traffic Controller, she has always had a passion for design. Amanda and her husband live by the motto "Make your home dreamy even if it's not your dream home"... Any house can be a home with a little creativity and design doesn't have to be daunting!
Presented by:

THE MAKERS KEEP
While living in South Africa, local Edmontonian Katrina Petryshyn came across a co-op store in Cape Town that sparked an ambition to own her own store. With an undeniable passion for local and handmade goods, Katrina's goal was to provide local businesses a place to display their product in a market like environment. She wanted the store to be somewhere you could shop those great market goods, everyday in one place. With the support of her amazing husband Dave, family and friends she was determined to make it happen.
After moving back to Edmonton and enjoying a year off with her beautiful baby boy, Katrina revisited the idea of the store. Everything came together and in less than 2 months, and The Makers Keep was born. The Makers Keep is a strong community of business owners shaking things up and leading the way in the makers movement! At TMK, you will experience that well known marketplace vibe in a boutique setting.
Together we bring you the best local handmade shopping experience around and connect you to all the creative businesses you love. Not only are you sure to find something amazing, we guarantee you will leave feeling pretty damn good! Now with multiple locations and hundreds of vendors and counting, The Makers Keep is sure to be your favorite destination for all things local and handmade!
TELUS FUTURE HOME
The future is here now with the TELUS Future Home, powered by the TELUS PureFibre™ network. In partnership with communities throughout Western Canada, TELUS is building a fibre optic network that will revolutionize the way we live our lives. With blazing fast speeds of up to 750 Mbps uploads and downloads, you'll enjoy the most consistent and reliable connection, the ability to watch streaming video in ultra-HD quality, and more.

The 560-square-foot Future Home is designed to showcase the power of PureFibre through interactive Entertainment, Health, and SmartHome Security experiences—some of which are available today, with others offering a glimpse of tomorrow's thrilling possibilities. TELUS PureFibre. The fastest internet technology.
See what the future holds and visit us at the Edmonton Fall Home Show.

THE CREATIVE HIVE
The Creative Hive is simply our passion. Sounds corny, but hey it's the truth. We wanted to make a single place where all creative's are welcome to explore their craft, hone their skills and collaborate naturally with other people navigating changing industries.
First though…how? We have both been in the media world for more than a decade. A world that is changing faster than mainstream News can keep up too, but in the midst of it all we carved out a complete love for our community and the many people that jump each day to make their dreams a reality. We wanted to be a part of that! We wanted to create a place that welcomes all the dreamers, all the doers, all the people putting Edmonton on the map.

With small budgets and big plans we cleaned up and curated a special place unexpectedly found amongst all things industrial in West Edmonton. It's a space with a natural light studio, green screen room, workspace, meeting space and event space.
It's a place that's as eclectic as the businesses we hope to fill our space. We want you to focus on what you do best and not worry about the overhead of a bricks and mortar building. You are free to create, plan, succeed…we just supply you loads of free coffee, kick-ass wifi and a space that naturally lends to collaboration.
Our first jobs were in the News…using video to tell stories, events, and moments. We are now working to make The Creative Hive a place where stories are shared, moments made and community is created.

The response to our dream has been overwhelming and we truly hope to start something uniquely Edmonton.