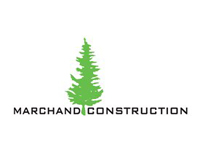 Official Contractor of the
Edmonton Fall Home Show
Marchard Construction is a Boutique remodeling firm dedicated to sustainable construction practices.Starting with Design meant to stand the test of time and using advance building products and techniques, we hope to create the perfect home for each client that will last generations. marchand.construction


performancehaus
We are passionate about building science! We strive to excel well beyond building code standards, bringing builders and contractors access to the most current high performance products for the building envelope.

Alberta born and raised, we are 'boots on the ground' entrepreneurs with 30 years experience in renovations, home builds, timber frame, and steel construction. We not only want to see, but be a part of the change to better energy efficiency standards in home building.

We are proud to carry only the best products for high performance, passive, and net zero homes, as well as on site training and in house workshops and events. www.performancehaus.ca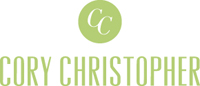 Creator of the Floral + Wreath Workshops
Known as Edmonton's creative genius, award winning designer, Cory Christopher's approach to home, event and landscape design is unparalleled in Edmonton. Cory Christopher is the creative mind behind his namesake flagship studio. Cory blends his love of nature, his passion for design and his formal training in theatre and opera to cultivate a unique design aesthetic that always makes an impact. Every project is rooted in nature, styled by hand, and weaved with a creative vision; a beautiful storyline narrated by unique design elements. He is a regular on Breakfast Television, CTV Edmonton, Global Edmonton and in the pages of the Edmonton Journal. From interiors and landscape, to event and wedding design, from fresh florals and inspiring workshops to signature events, his innovative design team infuses creativity and passion into every project, always seeking to engage others to find their inner creative artist.
corychristopher.ca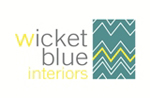 Feature Designer
The genuine passion of designer Rosalyn Lazaruk for décor, space and event design has inspired her success as a designer. Rosalyn has been working in design and decor for over a decade and established her own business,
Wicket Blue Interiors,
in 2004. She has a broad repertoire of experience both in designing personal spaces within the home, as well as in implementing intriguing space and design concepts within the commercial and event settings. Insightful and infinitely resourceful, Rosalyn understands the intimate relationship of design and self-expression and is devoted to developing and implementing unique design ideas that reflect the vision and individuality of her clients.
www.wicketblue.com

The REALTORS® Association of Edmonton (RAE) represents more than 3,500 real estate professionals serving the Greater Edmonton area. The Association takes prides in the role it plays in making a difference in the communities RAE members live and work within. Whether you're buying or selling, REALTORS® are here to help you navigate every step of the process with confidence and peace of mind.
https://realtorsofedmonton.com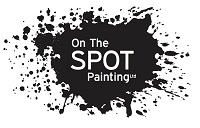 ON THE SPOT PAINTING
On The Spot Painting was designed was designed to make hiring a painter as easy as possible. We offer experienced and quality painters that show up professionally dressed and with the proper tools needed to complete your job. We save you, time, effort and most importantly money! No job is to big or to small!
www.onthespotpainting.ca/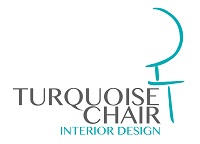 Turquoise Chair
Turquoise Chair
is an Edmonton based Interior Design business providing professional design services to enhance the beauty and quality of residential and commercial spaces.
Jennifer Hughes of
Turquoise Chair
is passionate about creating beautiful and functional spaces for her clients to reflect their personal style and transform their design dreams into reality. Jennifer's style is a unique mix of modern clean lines and contemporary curves with added rustic and vintage elements.
Turquoise Chair
work can be found in show homes of Edmonton's Master Builder, Cameron Homes and in the homes of various clients across the city.
During the past 3 years Jennifer has been an integral part of the Edmonton Vignettes Design Showcase, a successful local pop up design event where she was the team lead designer, and her vignette took home the "Peoples Choice Award" in 2016.
Also,
Turquoise Chair
recent work has been showcased as she was the main stage designer for both the 2017 Edmonton Home Renovation Show and the 2017 Edmonton Home and Garden Show.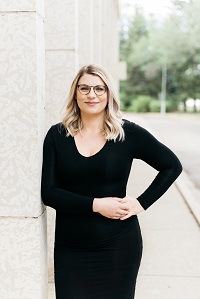 WISE HOME + DESIGN - TAYLOR WISE
WISE HOME + DESIGN is an interior decorating firm that services the Greater Edmonton Area. We specialize in show home staging as well as selecting furniture, fixtures and finishes for residential interiors.
WISE HOME + DESIGN believes interior spaces should be a narrative of your character and lifestyle. We design spaces that are handsomely curated to your tastes and needs, ensuring your space blends both form and function with style tailored to you. Whether you are looking to refresh, renovate or are starting from scratch, we are here to help.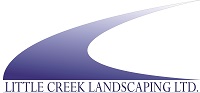 LITTLE CREEK LANDSCAPING
Established in 2007 and based in Sherwood Park, Alberta, Little Creek Landscaping Ltd. is a fully integrated, fully licenced landscape company in an exclusive partnership with Sherwood Nurseries. Little Creek Landscaping offers a variety of services including landscape design, design-build, landscape construction and snow removal. From concept to completion, our experienced design, construction and horticultural team have the education and knowledge to make your outdoor living dreams come to life.