Titanium Exclusive Cookware Inc.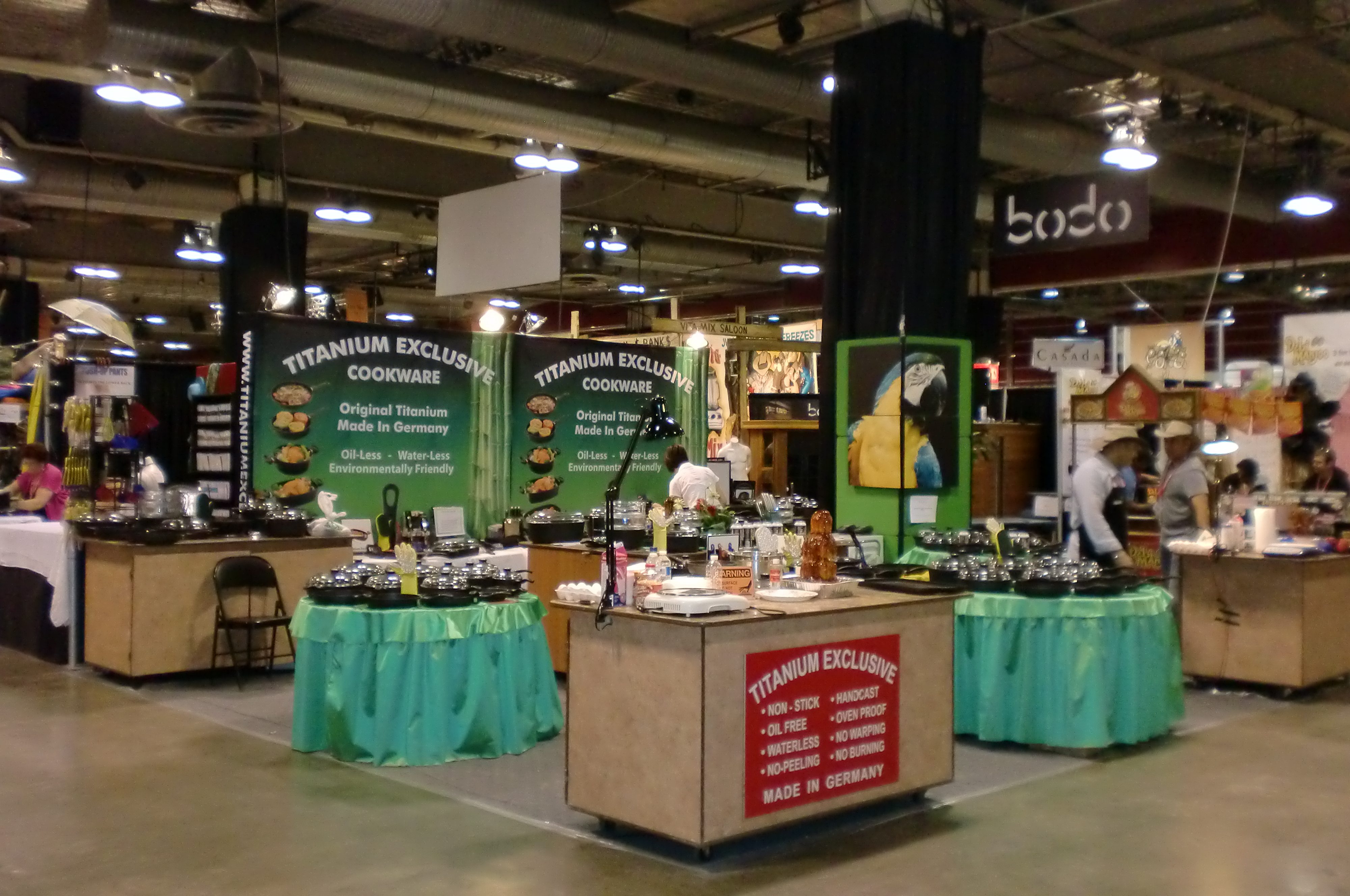 Booth: 837
290 Nantucket Blvd.
Top Quality for the highest demands. Hand-cast non-stick Titanium Cookware made in Germany. Experience and enjoy great natural tasting food cooked oil-less & water-less.

Features:

You can cook with little or no oil, fat or water

Food retains maximum nutrients, enzymes and flavor, meats are tastier, and more juicy and tender

Patented, high-tech, non-stick Titanium surface finish, 8mm (0,30in) thick thermobasic hand-cast aluminum base ensures optimum heat distribution and retention, cutting cooking time in half. Titanium layer also gives off indirect heat to assure a perfect cooking atmosphere

Patented handles are screw-less, rivit-less, nothing to loosen

Handles, lids, and knobs are oven proof up to 260 degrees Celsius (500 degrees Fahrenheit)

Many more great details

Please see our booth for further information.